Our Money-Saving Guide
Evaporative coolers, also known as swamp coolers, are well suited to desert climates. While Desert Cooler Specialist only operates in the Coachella Valley area, we are happy to share our decades of experience and expertise with anyone living in a region where they might benefit from this technology. With this guide, Stay Cooler 4 Less Money, you can learn all about evaporative cooling technology:
And more. Staying cool is not rocket science, but knowing a little of the science behind evaporative cooling can save you a ton of money all summer long.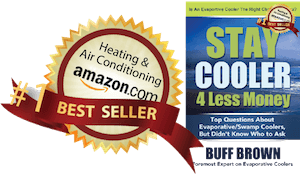 Free Sample Chapter
We listen to your requests and guide you through every detail of the process. You choose the option that best fits your needs.