Cooling vs. HVAC
We are cooler specialists, not an HVAC company. What's the difference? We only deal with cooling systems, channeling all our resources into honing our expertise and keeping a well-stocked fleet of repair vehicles just for evaporative cooler work.
Broader Definitions
HVAC is a broad term that encompasses all kinds of air temperature treatment, including heaters. In the Coachella Valley area, heating is necessary less of the time and to a lesser extent. Most HVAC companies spend more of their time dealing with cooling systems, but their expertise and product stock mostly concern air conditioning.
Energy Usage
HVAC systems use a compressor, condenser and evaporator for air conditioning. Essentially, this is the same technology that a refrigerator uses to chill food.
Cooling, such as with an evaporative cooler, uses far less electricity. That's because the only electricity used powers the fan and the water pump. The cooling results from evaporation, so the mechanism is more like sweating than refrigeration. In other words, the evaporative cooler sweats so you don't have to.
Air Treatment
HVAC tends to condense and dry out the air. Cooling adds moisture to dry air, which supports easier breathing and improved hydration. Whereas HVAC recycles air through the building, cooling introduces a constant stream of fresh air.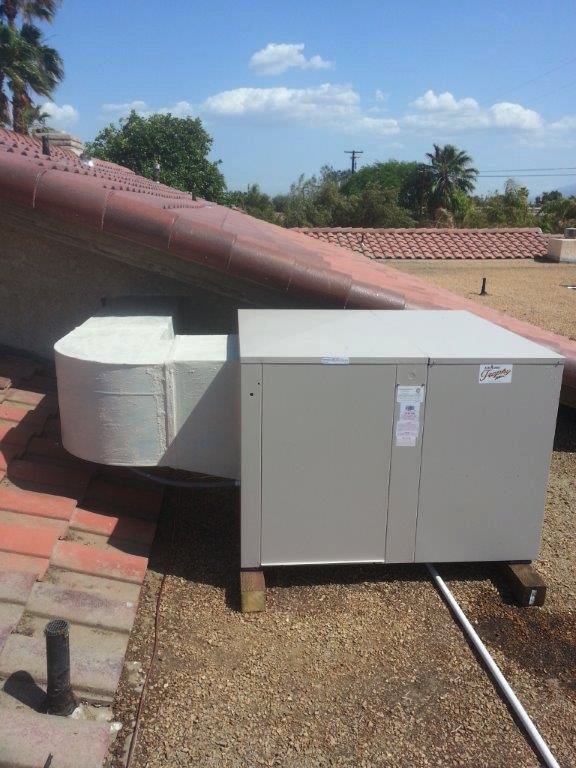 We listen to your requests and guide you through every detail of the process. You choose the option that best fits your needs.